About me:
This is a tribute page dedicated to John Lennon. It is to remember and honor him for all that he was and stood for. The virtues of life that everyone should live by to promote/advocate peace, love and unity to every brother & sister around them. This is also a tribute to the great man and his life, he was a husband, father, aritist, musician, singer/songwriter, philosopher, poet, self-proclaimed politician, human rights activist and much, much more. I thank and welcome all of you to this site and embrace your friendship to honor and respect this incredible legend. John Lennon was and will always be important to the world. He meant so much to so many people and will to the future generations. His music touches us greatly and the tenderness of his heart is felt by many. The tragedy of his death and the mode it was done still hurts even today. John Lennon was a man of peace and one who always strived for the betterment of humanity. He's an inspiration, and his incredible light will never dim. His greatness was frozen in time and the JL legacy/legend will only get stronger as time passes. His message of "Peace and Love" is still alive today and the message will always be carried forward. "Love is the flower, you got to let grow" - John Lennon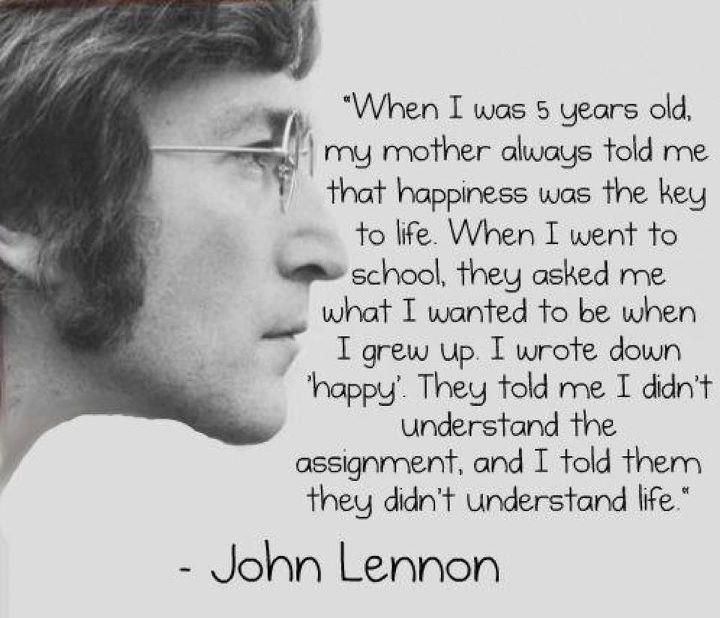 I Am The Walrus - The Beatles

Selitta | Myspace Video

revolution - the beatles

SB | Myspace Video

Dear Prudence

☮サー ・ ショーン☮ | Myspace Video

The Beatles - All You Need is Love

FX | Myspace Video

john lennon

Peter Carroll singer songwriter | ..Myspace Video..

John Lennon

Anthony | ..Myspace Video..

John Lennon - Woman

Rob | ..Myspace Video..

Jealous Guy

☮サー ・ ショーン☮ | ..Myspace Video..

mind games

michael | ..Myspace Video..

Status:

Single

Here for:

Friends

Zodiac Sign:

Libra